Anita Abbott
Anita Abbott is the chair of APSI Forum committee, and strategy director at the Asia Pacific Global Foundation. She teaches International Relations and Cultural Diplomacy at Charisma University. She was a research fellow at NATO Defence College. She regularly contributes to publications and is invited nationally and internationally for research projects and speaking engagements. Her research areas include strategic foresight analysis, strategic partnerships and alliances. She has published more than 40 articles. She has written four books. Her first book develops education sovereignty model in international negotiation. In her second book, published by Palgrave MacMillan, she uses Indonesia and several countries as examples of how negotiation works for maintaining sovereignty in education. Her two other books focus on the practice of strategic foresight analysis.
Major General (Ret) Gert-Johannes Hagemann, APSI Center of Excellence
Major General Gert-Johannes Hagemann retired as active military September 2020, after having served almost 43 years as a Paratrooper and Infantryman in the German Army. He joined APSI Forum in 2020.
Between 2016 and 2020 he was the Deputy Commander of Headquarters Rapid Reaction Corps (HQ RRC-FR) in Lille, France. Created in 2005, HQ RRC-FR is a French NATO certified headquarters able to command a national or multinational force of between 15,000 and 60,000 personnel. With around 450 military coming from fifteen different nations, HQ RRC-FR is stationed within a 17th-century citadel also known as the Queen of the Citadels, designed by the famous French Field Marshal Vauban. Reactive, flexible and 'open to the world', HQ RRC-FR is a purpose-built organization, designed to handle the complexity of military operations of the early twenty-first century.
Prior to his appointment as Deputy Commander of NATO's HQ RRC-FR, Major General (Ret) Hagemann was Commander of the Infantry School and the Infantry Training Center in Hammelburg, Germany and the General and Director of the German Infantry, Paratrooper and Mountain Infantry. From 2011 to 2013 he was the twelfth Commander of the German-French Brigade in Müllheim, after having served as the German Regional Commander of NATO's Training Mission Afghanistan 2010 to 2011.
His operational experience and theatre expertise covers additionally the Balkans, Iraq, Somalia, Lebanon, Djibouti, Chad, Central African Republic and Mali. Major General (Ret) Hagemann is decorated with various German, Belgian, U.S., French and NATO medals and was made a member of the French Légion d'Honneur. His fellowships include associations in Norway and Switzerland.
His academic expertise stretches from University studies (graduation in macroeconomics and business management, summa cum laude) to post-graduate studies and courses in Germany and Belgium, covering a wide array of topics in Military Affairs, Defence and Security, Politics, History and Social Science.
Dr. Vira Ratsiborynska
Dr. Vira Ratsiborynska is an Adjunct Professor on NATO and transatlantic approaches to security and Global politics at the Vrije Universiteit Brussel (VUB), Brussels, Belgium. She is also Academic Scholar, Digital Forensic Research Lab, Atlantic Council, DC, USA. Dr. Ratsiborynska is also Associate Research Director at the Asia-Pacific and Europe Global Foundation (APEG).
Her areas of research interests include the relations between the EU-NATO and the Eastern partners, Russia and Central Asia, e.g. in energy, trade, geopolitics, border security, conflict management and peacekeeping.
Vira Ratsiborynska holds a Ph.D. from the University of Strasbourg, France. She wrote her dissertation on the European Neighbourhood Policy (with regard to the East) and publishes extensively in English and French on the topics of the European Union and the Eastern flank's security, the relations with the Eastern Partnership countries, NATO and Russia. She obtained a Master's degree in EU Studies from the College of Europe (Belgium) and a Master in Political and Social Studies from Sciences Po (France).
Her professional experience includes working in support of such organizations as the European institutions and NATO entities. She also has corporate experience in an American public affairs consultancy in Brussels as well as experience in communication and diplomatic fields. Dr. Ratsiborynska speaks English, French, Russian, Ukrainian, and Polish.
Kenneth T. Davis, PhD
"I always encourage young professionals to get overseas as quickly as they can, to cut their teeth and make sure that's what they want to do."
– Kenneth T. Davis
BIED Society was founded by Kenneth T. Davis, PhD, in 2014. He has experience in National Security working as a United States Marine Corps Officer and in the Foreign Service as an Economic Growth Officer with the United States Agency for International Development. Kenneth is also a Behavioral Economist and has spent time in 77 countries.
Kenneth has experience working as the Army Deputy Chief of the Senate Liaison Division and as the Director for Systems Engineering Outreach with the Office of the Secretary of Defense. Dr. Davis loves International Affairs and helping build strong policy professionals!
"I am most proud of helping our students get into their law school of choice or graduate school, or get their dream job with, for example, the FBI. They have huge smiles and really appreciate someone taking time to help mentor them on their journey."
Joanne Hand
North Island Manager
Hagar NZ
Joanne works for Hagar New Zealand, a global charity doing intensive trauma recovery for women and children who have survived extreme human rights abuses such as modern slavery, human trafficking, and sexual exploitation. Hagar also engages in prevention activities and builds the capacity of governments, social service structures and local duty bearers in the nations they work in.
During her career, Joanne has been involved in multiple issues that disproportionally impact women and girls including domestic violence, HIV infection, and gender equity issues. She spent many years working in Turkey on projects to empower Kurdish women. Her commitment to the status of women and girls in the world continues with the work of Hagar New Zealand.
Joanne has a Bachelor of Arts in Interdisciplinary Studies, with a minor in Women's Studies, and a Masters in Nonprofit Management, both attained at the University of Central Florida, USA. Joanne was born in California, USA, and now resides permanently in Auckland.
Jasmine Retief (LLB)
Jasmine Retief is currently studying a Post Graduate Diploma specialising in Cyber and Intellectual Property Law. She has a keen interest in Cyber Security, particularly the legal aspects, and seeks to become the expert in this field through further study and research.
She is a firm believer in teaching what you know to others. She would always quote the Chasidic saying: "If only you know aleph (the first letter of the Hebrew alphabet)—teach aleph!" She believes that the more knowledge she gains in her research the more she can teach to others, especially in the field of cyber law.
She has a Bachelor's Degree in Law attained at the University of Waikato and has been admitted as a Barrister and Solicitor of the High Court of New Zealand. She has spent some time working in law firms Frankton Law and Allen Needham and Co mainly in the fields of property, wills, and estates. She has also volunteered for the Citizen's Advice Bureau and the Community Law Centre. She was awarded with the Prime Minister's Scholarship for Asia conferred by John Key and consequently spent 5 months studying Chinese Law and Language on exchange in Shanghai. She has also worked for Student Job Search as a Brand Ambassador for the Waikato region.
Jasmine is a mother of three young children and has learned more about people from raising children than any other experience in her life, and has become especially aware of the dangers of the effects of cyber related threats to our countries families.
"When families begin to break down, the country soon follows" – Jasmine Retief.
Ron Aledo
Ron Aledo is a retired US Army officer who was stationed in Europe for almost 5 years.
Ron Aledo was a senior Defense Intelligence Agency analyst (ctr), CIA analyst (ctr) , intelligence and operations officer at the US Joint Staff at the Pentagon, DHS Director for Policy for the Mexico border and advisor to the Afghan Police in Kabul, Afghanistan. Ron gave dozens of conferences and master classes about geopolitics and strategic intelligence in France, Romania, Colombia, Italy, Spain, Slovakia, the United Kindgom. He resides in Miami Florida and is own a consulting company for matters of economic and geopolitics.
LTG Jeff Buchanan
LTG Jeff Buchanan commanded US Army North (Fifth Army), and after a 37 year Army career, he retired from active duty on 1 September 2019. LTG Buchanan was commissioned a Second Lieutenant in the Infantry under the ROTC program after graduating from the University of Arizona with a Bachelor of Science degree in Wildlife Ecology in 1982. He earned a Master of Arts in Leadership Development from the US Military Academy in 1992 and was the Distinguished Graduate of a year-long international security fellowship at the Geneva Center for Security Policy in 2002. He commanded at every level from Platoon to Theater Army, and his assignments include tours in the Army's 82nd Airborne Division, 25th Infantry Division, 101st Airborne Division, the 10th Mountain Division, and I Corps. He served four combat tours in Iraq and one in Afghanistan. From 2016-2019, he served as USNORTHCOM's Joint Forces Land Component Commander and led the operational-level military response in support of FEMA for five major hurricanes (Matthew, Harvey, Irma, Maria, and Florence) and in support of the US Customs and Border Protection Agency for SW border security.
Upon retirement, he and his wife moved home to Patagonia, Arizona, where he consults from his home office. In addition to serving as a Senior Fellow for National Defense University's CAPSTONE and KEYSTONE programs, LTG Buchanan provides keynote speeches to government agencies, universities, NGOs, and corporate audiences. He currently serves on three not-for-profit boards: Worldmaker International/The National Resilience Institute, 360 VA, and the Vet Voice Foundation. Jeff also currently serves on the Board of Directors for the Arizona State Parks and Trails, and as a Commissioner for the Arizona Game and Fish Department. He is an advisor to the Board of Directors for the Autonomy Institute and recently joined Entrustment Health as their Chief Learning Officer. Jeff and his wife Laura have three adult children (all married) and seven grandchildren.
MAJOR GENERAL DR RAJAN KOCHHAR, VSM, PhD (RETD)
Major General Rajan Kochhar, VSM, PhD is a former MGAOC Central Command and presently Vice Chairman, National Council of News and Broadcasting. He is an alumnus of National Defence Academy, Defence Services Staff College and College of Defence Management. He has commanded key logistics units of the Indian Army such as Commandant of a Central Ordnance Depot and Divisional Ordnance Units of an Infantry and RAPID divisions. He has done active service in operational areas of Jammu and Kashmir and the North-East. He has also been an Instructor at the College of Materials Management, Jabalpur and Aide-de-Camp to the Governor of Tamil Nadu, AQMG of an Infantry Division and Col Q (Wks) of a Corps. He holds a doctorate in Emotional Intelligence and is a certified NLP practitioner coach and is a reputed expert on military logistics and supply chain management. He also holds post graduate degrees in MBA, Master of Management Studies and MSc (Defence Studies). He has been a Dean of Noida Institute of Engineering and Technology and is presently Member Board of Studies and Faculty with them. He is a prolific writer and defence analyst and presently associated with Economic Times Government as a regular contributor to articles on National Security, Defence Modernization and Geo-politics issues. His recent book, "Breaking the Chinese Myth" is a best seller on Amazon. Gen Kochhar is a regular invitee as defence expert commentator on various national news TV channels. He is a distinguished member with Manohar Parrikar Institute of Defence Studies & Analyses, USI, Centre for Joint Warfare Studies (CENJOWS) and Society of Aerospace Maritime and Defence Studies (SAMDES) and a Senior Adviser with Defence Research and Studies (DRaS), PCRI and Indic Research Forum. He is also the Director of Environmental and Consumer Protection Foundation of India. He is the recipient of Vishisht Seva Medal awarded by the President of India. He has also been awarded the Army Commanders Commendation twice.
Dr. Eddy Kristianto
Dr. Eddy Kristianto graduated from Trisakti Faculty of Medicine Jakarta in year 1990. Worked at antiaging clinic Jakarta in 1990-1992, worked as rural medical doctor at Sekadau Hulu region, West Borneo in year 1993-1996. Member of Indonesian Physicians Association since year 1993 until now, work at our own medical clinic, since year 1997 to now. Mastering in herbal medicine at Toshashimizu Hospital Japan in year 2000. Worked as herbal medical consultant in Malaysia & Singapore in year 2000-2002. Indonesian herbal researcher in Indonesia Government Ministry of Health, year 2015-2018. Forest honey researcher & inventor of forest honey fermentation year 2006-2010. Founder & Mentor of Community Development Cell Group (CDCG) since year 1993 until now. This program focus on local resources development by innovation, eliminate the food crisis & fighting poverty. Teaching Community Development at Hope Asia Foundation Tangerang, since year 2016 until now. Mentor at Community Development Cell Group of Transformation Connection Indonesia (TCI) since year 2016 until now. Teaching Community Development at Holistic Mission Training Center at West Borneo, Central Borneo, West Java, Palembang, Nusa Tenggara Timur, Palu, North Sumatra, since year 2017 until now. Teaching Community Development at Maranatha Christian University Yogyakarta since year 2019-2020. Director of PT. Hasil Bumi Melimpah, producing The Golden Trees Honey Wine at Bali, since year 2019 to now. Founder & Commissary of Samasta Integrated Medical Center at Jakarta, since year 2020 until now. Village developments consultant for Indonesia Government Villages Ministry, since year 2020 until now. Member of APSI since year 2021 until now.
Brigadier Kuldip Singh (retd)
1. Commissioned in the Indian Army (Armoured Corps) in December 1976. Apart from holding prestigious regimental, staff, technical, instructional and command appointments in the military, and participation in active military operations, he has also served:- In India's Defence Research & Development Organisation on two national level projects (1988-1992). As the Director (Intelligence Coordination), Defence Intelligence Agency (2003-2005). As the longest serving (2006-2015) Head of the Defence Wing in the National Security Council Secretariat, Prime Minister's Office, where he specialized in strategic estimates, intelligence handling, macro-economics, demographic & environmental studies, advanced technologies, NBC/CBRN and space technologies. As a Senior Consultant in the National Disaster Management Authority, Govt of India (2016-2021).
2. Presently, working as a Consultant (Disaster Risk Management) & Country Representative (India), Asian Disaster Preparedness Centre, Thailand.
Joyce Chitsulo, Member of Parliament for Mwanza West Constituency
Joyce Chitsulo is a Member of Parliament for Mwanza West Constituency , Chairperson of the Public Appointments Committee of Malawi Parliament, Chairperson for the Monitoring Committee of the Office of the Director of Public Officers Declaration and Chairperson for all Chairpersons in Malawi Parliament. She is also a Member of Parliamentary Women Caucus and a Member of the Media, Communication and Information Committee of Malawi Parliament .
Before joining politics, she worked in various Non Governmental Organisations working on promoting women and girls education, gender, HIV/Aids and youth empowerment, in various capacities
She worked as a Gender Officer and later acted as the National Coordinator for Forum for African Women Educationalists in Malawi (FAWEMA), worked as a Programme Coordinator for Teacher Education in Sub Saharan Africa Project (TESSA) in partnership with the Open University UK and worked as an Assistant Programme Officer for the World University Service of Canada (WUSC) Student Refugee Programme
Before joining the NGO sector, she worked as a teacher in various secondary schools in Malawi.
Maxwell Abbott, BTheo
Maxwell is the managing director of Asia Pacific Global Foundation. He holds a degree in Theology from the University of Auckland, New Zealand, and a CELTA certificate from Cambridge University. He is completing his postgraduate study in business at Southern Institute of Technology. He taught international students and adult students at community education in Christchurch and Auckland.
At APSI Forum, he has assisted its community hub to expand.
His passion is to assist his wife, children, and write poems.
Leighton Baker
Leighton is the former leader of New Conservative, a political party in New Zealand.
Leightons background has been mainly in the trades where has run his own building and insulation businesses, specialising in energy efficient buildings that provide healthy living environments.
He spent 6 years as a tutor with at risk youth using carpentry to help them re-engage in society.
Leighton has participated relief work in Fiji and Cambodia, as well as working with children, youth and adults in various voluntary positions.
Leightons 5 years of leader of the New Conservative political party was spent emphasising the need to value all sectors of society, the benefits of a healthy democracy and the importance of family.
His main claim to fame is choosing his wife well.
Education:
A graduate of the Institute of Political Science and Journalism at the University of Warsaw, acquired a Master of Arts degree in International Relations in the International Relations Faculty. He also took a PhD course at the University of Warsaw; Institute of Political Science and Journalism.
Career:
A graduate of the National School of Public Administration. A member of the Polish foreign service since 2008. He first served at the Asia-Pacific Department and then was posted to the Embassy of the Republic of Poland in the Republic of Korea. Upon his return to Warsaw, he worked at the the Office of the Internal Control and Audit completing his duties as a Deputy Director – Chief Audit Executive.
In September 2019 he was appointed as a Director of the Asia-Pacific Department. In August 2020 he was nominated to be Ambassador of the Republic of Poland to New Zealand, Independent State of Samoa, Kingdom of Tonga and Tuvalu.
Tim van de Molen
MP for Waikato
Born and bred in the Waikato, Tim van de Molen was elected as the Member of Parliament for Waikato at the 2017 General Election, then re-elected in 2020.

Tim was educated at Matamata College and gained a Bachelor of Social Science from the University of Waikato. Following his formal education he worked as a dairy farmer and ran his own rural construction business before joining the commercial sector, as a rural bank manager. Alongside this, Tim has owned several small businesses and served as an Officer in the New Zealand Army Territorials.
With a strong passion for the primary industries, Tim was proud to be named the 2012 Australasian Rural Ambassador. In 2013, he won the prestigious New Zealand Young Farmer of the Year Award. Tim is also a graduate of the Kellogg Rural Leadership Programme.
Alongside his commitment to the role of MP for the Waikato electorate, Tim currently holds the roles of Opposition Spokesperson for Defence, Veterans, Building and Construction, and ACC.
As part of the National team, Tim is focused on ensuring the Government is firmly held to account for policy decisions around the community cornerstones of healthcare, policing, and education.
A keen outdoorsman, Tim relishes every opportunity to enjoy New Zealand's natural environment, particularly scuba-diving, fishing, and getting off-the-beaten track exploring forests, ranges, and National Parks. Tim lives rurally in Tamahere with his wife Hilary, daughter Isobella, son Arthur, and the family's two golden retrievers.
Lt Gen Leonard Kosinsi
Lt Gen Leonard J. Kosinski is Director for Logistics, Joint Staff, the Pentagon, Arlington, Virginia. As the Director for Logistics, he integrates logistics planning and execution in support of global operations and assists the Chairman of the Joint Chiefs of Staff in fulfilling his responsibilities as the principal military advisor to the President and Secretary of Defense.
Lt Gen Kosinski received his commission from the U.S. Air Force Academy in 1993 as a distinguished graduate with a Bachelor of Science degree in Operations Research. He has served in operational assignments flying the KC-135, Stratotanker, C-5 Galaxy, and C-17 Globemaster
He is a distinguished graduate of the Defense Language Institute and was an Olmsted Scholar in Tokyo, Japan. Lt Gen Kosinski has also served in major operations including Operations SOUTHERN WATCH, ALLIED FORCE, ENDURING FREEDOM, IRAQI FREEDOM, and UNITED RELIEF. Prior to his current position, the general was Deputy Commander, Fifth Air Force, and Director, Joint Air Component Coordination Element-Japan, Yokota Air Base, Japan.
Rt. Hon Winston Peters
Former Deputy Prime Minister
Former Treasurer
Former Foreign Minister
Leader of New Zealand First Party
Longest serving modern New Zealand politician
First entered Parliament 1978. Left Parliament November 2020
Member of the Privy Council
His Excellency Afamasaga Fa'amatalaupu Toleafoa


SAMOAN HIGH COMISSIONER
Afamasaga is a graduate of Otago University New Zealand with a Bachelor of Commerce in economics (BCom.) and a Post graduate Diploma in Commerce (PDip) degree. He has been a career diplomat starting as First Secretary in 1976, when setting up Samoa's first diplomatic mission in Wellington New Zealand.
He later served as Samoa's Consul General in Auckland, New Zealand followed by several years as Samoa's Ambassador to the European Union (EU) with accreditation to several European countries including the UK, France, Germany, the Netherlands, Sweden and Italy.
He returned to Samoa in 1997 to serve a five term in Parliament before being appointed a member of Samoa's newly founded Remuneration Tribunal. He served in that role for some 17 years until his present appointment to Wellington as Samoa's High Commissioner to Aotearoa New Zealand.
Afamasaga's involvement in community development includes serving as National Advocate for Child rights when in 1901, Samoa became a signatory to the Convention on the Rights of Children (CRC).
Afamasaga has been involved in the development and growth of farmer organizations and was serving as founding chairman of Samoa Farmer Organization (SFA) and of the Pacific Islands Farmers Organizations (PIFO) with some 8000 members spread over 10 Pacific island countries, until his present return to diplomatic life.
Afamasaga is married to Phillipa Elizabeth Lousley and has three grown-up children.
H.E. Mrs. Felicidade de Sousa Guteres
H.E. Felicidade de Sousa Guterres is a professional Ambassador with international experience. She was born on 10 July 1961 in Baguia – Baucau, East Timor.
She graduated from National University of East-Timor (UNTIM), Bachelor of Social and Political Science in 1997.
She had been appointed as Ambassador Extraordinary and Plenipotentiary of the Democratic Republic of East Timor to the Kingdom of Cambodia in November 2015 until December 2019.
Previously in January 2009 until October 2015, she had been appointed as Advisor to the Minister of Economy and Development of East Timor on Trade and Investment Promotion and then continued as an Advisor to the Minister of Commerce, Industry and Environment of Timor-Leste on Commerce and Investment Promotion.
She had been awarded a Gold Medal by the State of East Timor for her participation as resistance / woman veteran of East Timor's Independence. In addition, she had also been awarded a Gold Medal of "SAHAKMETREI MAHASEREIWAT" given by the State of the Kingdom of Cambodia for Highest Foreign Dignitaries in appreciation of outstanding performance, exceptional and distinguished service as Ambassador of Timor-Leste in the Kingdom of Cambodia during her tour of duty.
Her core qualifications are in International Relations, Negotiation Expertise, Diplomatic Nature, Analytical, Personable, Innate Leadership Ability, Programme Development, Project Management, Strategic Planning and Decision-Making Skills.
Norzin Dolma
Ms Norzin Dolma is the Kalon (Minister) of Department of Information and International Relations of the Tibetan Government in Exile, formally known as Central Tibetan Administration.
Born in the Tibetan refugee settlement of Kollegal in South India, Norzin did her early education at Central Schools for Tibetans in Kollegal and Central Schools for Tibetans in Shimla. She holds a BA in English, History and Sociology from Teresian College and an MA in English Literature from Mysore University, India. Under the US Tibetan Scholarship Program, she earned an MA in Law and Diplomacy (MALD), focusing on international organization and international negotiation and conflict resolution from Fletcher School, Tufts University, USA, with cross registration from Harvard
University's Graduate School of Arts and Science and Kennedy School of Government.
She has consistently received prizes and awards for academic excellence, including All-Mysore Iyengar Memorial Award, Mother Euphrasia Award, and Tauro Memorial Award.
Norzin previously worked as a research officer, senior program officer, acting executive director, and board of director at Tibetan Center for Human Rights and Democracy (TCHRD). After her US
education, she returned to India and served as the head of UN, EU and Human Rights Desk at the CTA's Department of Information and International Relations (DIIR). She later worked as a development officer at The Tibet Fund (TTF) in New York.
She has advocated Tibet issues at international conferences, including the 59 th and 61 st sessions of the United Nations Commission on Human Rights, Geneva; World Social Forum, Mumbai; UN-Civil Society Relations, Bangkok; and World Summit on Sustainable Development conferences in Bali and Johannesburg.
Norzin has authored and edited books and reports, including 2008 Uprising in Tibet: Chronology and Analysis (DIIR 2009), Unjust Sentencing of Tulku Tenzin Delek (TCHRD 2004), Destruction of
Serthar Institute (TCHRD 2002), 35 Years: Special Report (TTF 2015); and Nepal Earthquake: Rebuilding Efforts in Tibetan Community (TTF 2016)
Tony Kavawanny ASEAVU
Age: 54
Rank: Colonel
Marital Status: Married to Debbie
Children: 4 (2x Sons & 2 x Daughters)
Hobbies: Adventure, Reading, Watching TV, 70s,80s &90s Music.
Appointment: PNG Defence Advisor to New Zealand
Career Appointments: PNGDF Engineer Officer (1992 – 2008)
Staff Officer HQPNGDF (2009 – 2011)
Operations Officer National Elections (2012)
Acting Joint Force Commander (2013 –2014)
Director Engineers (2015 – 2016)
Director Officer Management (2018)
Acting Chief of Joint Forces (2019 -2020)
PNG Defence Advisor to NZ (2022)
Military Qualification: RAAF School of Technical Training, WaggaWagga, NSW, Aust - Aircraft Mechanic Fitter (1988 – 1989)
NZ Officer Cadet School, Waiouru (1991)
School of Military Engineering – Regimental Basic Engineer Officers Course, Moorebank, Sydney, Aust (1993)
ADF Warfare Training Centre – Officer Training, Cunungra, Qld, Aust (2009)
Command and Staff College, Trentham, Wellington, NZ (2010)
US Army War College, Carlisle, Pennsylvania, USA (2016 – 2017)
Civil Qualification: Post Graduate Diploma Defence & Security Studies, Massey University, NZ (2010)
Diploma Defence & Strategic Studies, US Army War College, Carlisle, Pennsylvania, USA (2017)
Ömür Ünsay
Her Excellency Mrs Ömür Ünsay, Ambassador Extraordinary and Plenipotentiary of the Republic to Turkiye to New Zealand.
Ambassador Ünsay was born on 10 July 1972 in Eskişehir, Türkiye.
1994: Graduated from the Department of International Relations of the Middle East Technical University, Ankara
1994-1997: Attaché at the Department of Consular and Cultural Affairs at the Ministry of Foreign Affairs (MFA) in Ankara
1997-1999: Third Secretary at the Embassy of the Republic of Türkiye in Cairo
1999-2002: Second Secretary at the Embassy of the Republic of Türkiye in Moscow
2002: UN Disarmament Fellowship Programme
2002-2004: First Secretary at the Department of OSCE, Arms Control and Disarmament, MFA, Ankara
2004-2008: Counsellor at the Embassy of the Republic of Türkiye in Ljubljana
2008-2010: Head of Department at the Department of Multilateral Economic Affairs, MFA, Ankara
2010-2014: First Counsellor at the Permanent Delegation of Türkiye to the European Union (EU)
2014-2018: Head of Department at the Department of EU Affairs, MFA, Ankara
2018-2019: Minister Plenipotentiary and Deputy Director General for Bilateral Economic Affairs, MFA, Ankara
2019-2021: Minister Plenipotentiary and Deputy Director General for Central Europe, Scandinavia and the Baltics, MFA, Ankara
2021- Ambassador of the Republic of Türkiye to New Zealand.
Ambassador Unsay has arrived in New Zealand on 12 March 2021.
She is married with two children and speaks English.
Vytautas Gapšys
Vytautas Gapšys (born January 25 , 1982 in Kėdainai) is a Lithuanian political figure, member of the Seimas of the Republic of Lithuania. in 2000 graduated from Kėdainiai "Atžalino" secondary school . 2000-2004 studied at the Faculty of Law of Mykolas Romeris University, Bachelor of Law (in the 1st semester of 2003 he studied law at the University of Ghent, Belgium under the ERASMUS program). 2004-2006 MRU completed postgraduate law studies, Master of Laws . Specialization - international law . 2003-2005 Chairman of the youth organization DARBAS. in 2004 Assistant to the Chairman of the Labor Party , 2004-2005.
The representative of the elder of the party faction on European Union issues. 2004-2008 Member of the Council of the European Democratic Party. 2006-2007 Secretary of the Labor Party, deputy chairman. 2007-2008 UAB "Epasas.lt" project manager. 2008-2016 Member of the board of the youth organization DARBAS, project manager, member of the board of the Labor Party. 2008 - 2016 and from 2020 Member of the Seimas, 2012-2013 First Deputy Speaker of the Seimas. Since 2013 April to 2013 October month. Chairman of the Labor Party. in 2013 July 12 The Vilnius District Court found V. Gapšis guilty in the Labor Party's black bookkeeping case, and he was fined LTL 35,750. The politician categorically rejected the charges and appealed the verdict to the Court of Appeal. The prosecution will also appeal the court's decision, asking for a tougher sentence.
Dr. Lukas Filler
Dr. Lukas Filler is a senior adviser (non-resident) with the Freeman Chair in China Studies at the Center for Strategic and International Studies in Washington, D.C. Previously, he was acting director and deputy director of the China Strategic Focus Group at U.S. Indo-Pacific Command, leading a $19 million/year joint Department of Defense and intelligence community program of record focused on better understanding the logic and implications of People's Republic of China (PRC) decisions and behavior. Filler has conducted and led related work including for the Deputy Chief of Naval Operations (OPNAV N3/N5), Naval Special Warfare Command, Joint Special Operations Command, Office of Naval Intelligence, U.S. Naval War College, and the Center for Naval Analyses (CNA). A graduate of Bowdoin College, Lukas studied comparative morality in foreign policy decisionmaking, strategic preferences, and the use of force—with a focus on China—for a Master of Theological Studies at Harvard Divinity School, as a Harvard University Sheldon fellow in China and Taiwan, as a two-time senior visiting scholar at Renmin University of China, and for a PhD from the King's College London Department of War Studies. Lukas started his professional career as a naval aviator, flying P-3C Orion and other aircraft in Iraq, Afghanistan, Africa, and other locations, earning four Combat Air Medals as well as other decorations.
Dr. Joanna Siekiera
Dr. Joanna Siekiera is an international lawyer, Doctor of Social Sciences in public policy sciences from Poland. She currently works at the Faculty of Law, University of Bergen in Norway on the legal consequences of ocean change and sovereignty of states in Oceania. Dr Siekiera did her PhD studies in New Zealand, at the Faculty of Law, Victoria University of Wellington on the topic of Pacific regionalism. She completed internships i.a. in the Polish diplomatic missions, the Institute of Cultural Diplomacy in Germany, the School of Humanitarian Law in Russian, the United Nations CIMIC Training School, the French Institute of International and Strategic Affairs and NATO. She lectured at the University of Wrocław and the War Studies University in Warsaw in Poland, also serving as a legal advisor (LEGAD) during international military exercises. She is the author of over 100 scientific publications in several languages, 40 legal opinions for the Polish Ministry of Justice, as well as an author of a book (Regional policy in the South Pacific), and co-author of 3 monographs on international relation. Dr Siekiera cooperates with the NATO Stability Policing Centre of Excellence since February 2021 as an external subject matter expert (SME) in legal matters. Her area of expertise is the South Pacific region, Pacific Ocean governance, science diplomacy (ocean diplomacy), and the law of armed conflict (legal advising, NATO legal framework, Central Europe, security in the South Pacific, gender in armed conflict).
Baroness Goldie
Baroness Goldie is a Minister of State at the Ministry of Defence having been appointed in July, 2019. She was a Baroness in Waiting and Government Whip in the House of Lords for the Foreign and Commonwealth Office, the Department for Exiting the European Union and the Ministry of Defence from July 2016 to July 2019.
Baroness Goldie was a Scottish Conservative Member of the Scottish Parliament for the West of Scotland Region from 1999 until 2016. She was the Leader of the Scottish Conservative Party from 2005 until 2011.
She joined the House of Lords in October 2013.
Baroness Goldie has lived most of her life in the village of Bishopton in Renfrewshire. She attended Kilmalcolm Primary school and Greenock Academy. She studied at the University of Strathclyde in Glasgow, graduating with an LLB in 1971.
She was a solicitor and partner with Glasgow law firm Donaldson, Alexander, Russell and Haddow from 1978 to 2006. She is an Elder in the Church of Scotland and sits on the West of Scotland Advisory Board of the Salvation Army.
Minister of State
Spokesperson in the House of Lords on all defence matters, responsible for corporate governance, international arms control and counter-proliferation, European Union (EU) and Asia/Far East defence engagement.
Responsibilities include:
Indo-Asia Pacific

Europe (multinational)

Devolution and Levelling Up

Arms Control and Counter-Proliferation

Health & Safety including Defence Safety Authority

Climate Change and Sustainability

Defence Transformation

UK Hydrographic Office

National Shipbuilding Strategy

Security and Resilience

Export licensing

Shipwrecks, Museums, Heritage and Ceremonial duties

Honours, Awards and Medallic recognition

Ministry of Defence Police

Defence Medical Services

Defence Fire and Rescue
ROBERTS, Malcolm Ieuan
Malcolm was first elected as a Senator in 2016 and was returned to the Senate in 2019. His passion for freedom, responsibility and service are his guiding principles for his work as a Senator for Queensland. Malcolm spent his early years in India before his family moved to the bush in Central Queensland. He has also lived in the Hunter Valley (NSW) and worked and travelled widely across America and Canada before returning to Australia. A family man with a background in engineering, mining, and business leadership, Malcolm has extensive experience and success in the corporate sector and as a business owner. Following his engineering degree (honours) from University of Queensland Malcolm spent three years as an underground coalface miner. He led the operational development of Australia's largest and most complex underground coal project and successfully set many industry firsts. In the 1990s, Malcolm gained a master's degree in business administration (MBA) from the University of Chicago's Graduate School of Business—one of the world's most respected universities for finance and economics. He then went on to establish an executive consultancy specialising in leadership and management services for Australian and international clients. Australia's capacity to embrace its riches and talent has been slowly eroded over time by Nation killing foreign globalist interests that have taken hold of the reins. His disappointment with Liberal Labor-Nationals-Greens politicians who refuse to listen, refuse to face the facts, and lack care for our country is what led to his decision to join Pauline Hanson in standing for the Senate. Malcolm is committed to optimising our productive capacity by removing excessive government intervention and halting the slow march towards the centralist approach that undermines our ability to take responsibility and have freedom in our lives. His work as a senator has also provided greater clarity about the taxation system, the climate crisis and what is driving it, and the plight of Australians during the COVID response. He was among the first to speak out about the United Nations and its WHO power grab that is threatening Australia's sovereignty. Malcolm's integrity and strength-of-character have helped him turn around businesses in his role as a leader and guided him in his role supporting leaders as an adviser, guide and mentor. With his keen interest in economics and passion for climate change data and facts, Malcolm's investigations into the so-called 'climate crisis' have earned him the respect of informed people around the world. His analyses of the measured data and subsequent exposure of the corruption has led to a deep understanding of the foreign interests involved in destroying Australia. Combining a practical and analytical approach with a deep respect for people and an understanding of history's bigger picture makes Malcolm an ideal candidate for working with all people to bring back the Australia that was once known as 'the lucky country'
Tony Grasso
Tony Grasso is a seasoned security expert, currently serving as the Managing Director at Titanium-Defence. Boasting an extensive and varied career in the United Kingdom and New Zealand, Tony's professional experience ranges from leading engineering at a classified agency to serving as Cyber Lead at the Department of Internal Affairs, with notable leadership stints at global technology corporations such as GCHQ, Hewlett Packard, and Oracle. Armed with a first-class honours degree in real-time computing systems and a master's degree in computer forensics from an Interpol-accredited programme, his expertise straddles risk assessment, security planning, coordination of complex security projects, implementation and monitoring of security measures, evaluation of technical tools, and incident management. Tony also co-hosts a cybersecurity radio show and extends his strategic cybersecurity advisory services to a wide spectrum of organisations across New Zealand and Australia, encompassing District Health Boards, investment firms, and military development firms. His robust technical prowess, coupled with his strong leadership capabilities, positions him as an authority in the field of cybersecurity.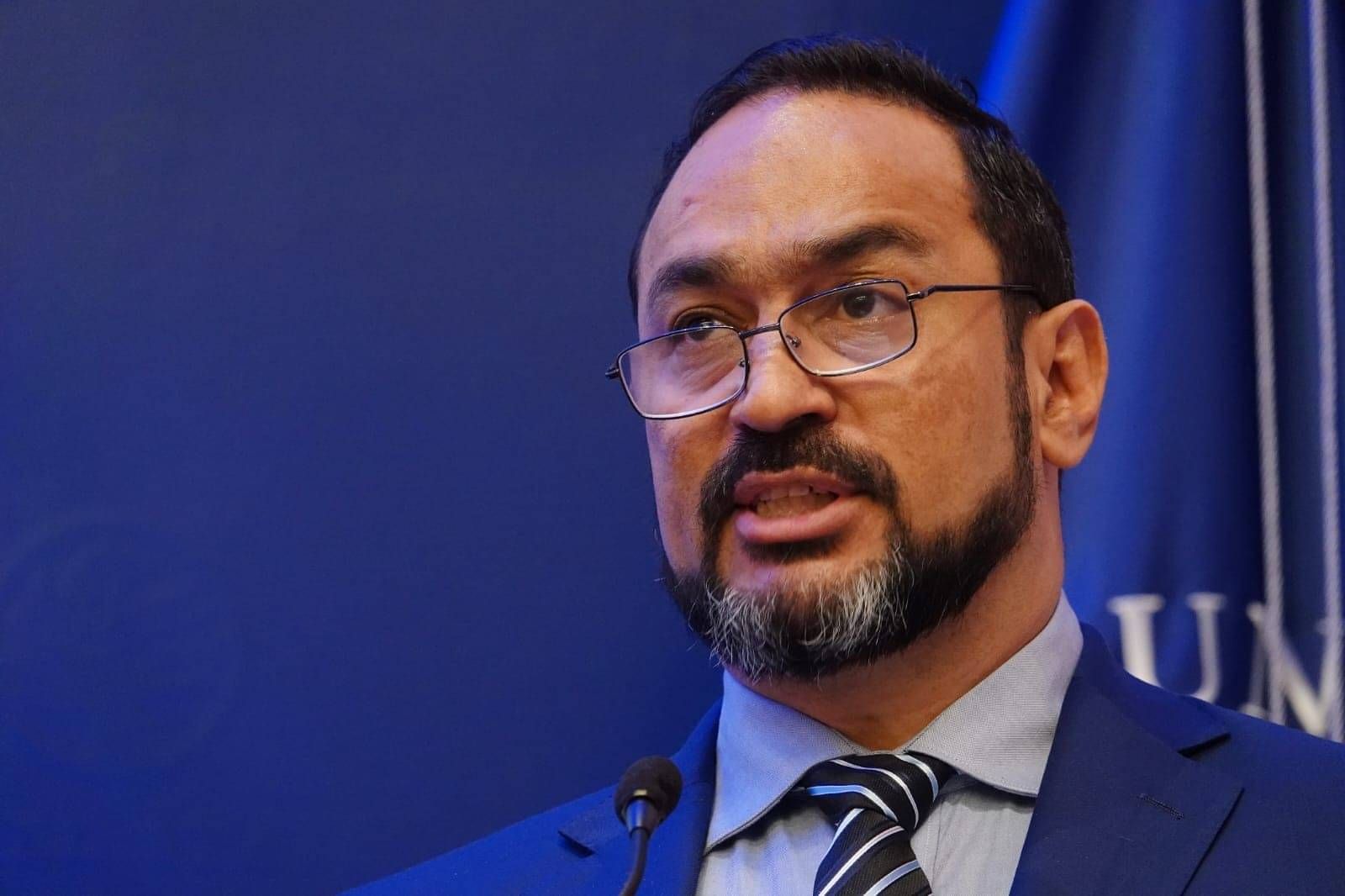 Dr Jose L Sousa-Santos
Jose Sousa-Santos is a leading expert on regional security in Asia and the Pacific Islands region focussing on transnational crime, non-state spoilers and state-condoned illicit disruptors, irregular warfare and the nexus with terrorism and geopolitics, cultural intelligence and cultural diplomacy. He is a research scholar with Massey University investigating the nexus between transnational crime and climate security in the Pacific Islands, a senior fellow at the Australian Strategic Policy Institute, and a visiting fellow with the Macmillan Brown Pacific Studies Centre, at the University of Canterbury. In 2021, Sousa-Santos was appointed to the Global Initiative against Transnational Crime panel of experts and consults with the United Nations Office of Drugs and Crime. He has previously held positions as Senior Fellow (transnational crime) at the Australia Pacific Security College, Australian National University (2020-2023); subject matter expert (transnational crime and terrorism) with the executive educational cadre for the United States INDO PACOM and SOCPAC Cooperation Against Transnational Threats programme and Pacific Area Security Sector Working Group (2015-2019); and in 2020-21 was a Visiting Fellow with the Australian National University Cyber Institute. Sousa-Santos was formerly an advisor on conflict mediation and dispute resolution to HE Dr Jose Ramos-Horta during his terms as Timor-Leste's prime minister and president. In 2007 Sousa-Santos was nominated for the United Nations Sergio Vieira de Mello Human Rights Award for achievements in the area of community conflict mediation and dispute resolution during the Timor-Leste 2006 crisis as well as receiving numerous commendations from the United Nations Police for investigative work on transnational crime (human trafficking). Sousa-Santos was formerly the lead analyst on disrupters and spoilers with the United Nations Joint Mission Analysis Centre in Timor-Leste. Prior to this, Sousa-Santos served with the Australian Defence Force. His expertise on cultural intelligence was promoted by the New Zealand Institute of Intelligence Professionals which hosted a three-city lecture series and at the Asia Pacific Defence Intelligence Chiefs conference (2016) and in 2023 he briefed the United States House of Representatives Sub-Committee on Indo-Pacific on transnational crime and the intersection with foreign interference in the Pacific. He has published widely and is a frequent commentator for media.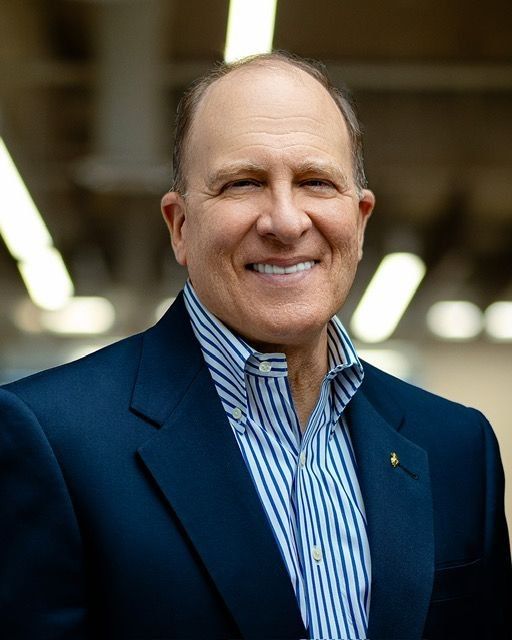 David Jonas
David S. Jonas is a partner at the law firm of Fluet, Huber & Hoang. He has extensive experience in national security issues and is recognized as one of a handful of experts worldwide in nuclear nonproliferation law. He was a career member of the Senior Executive Service, and served as General Counsel of the National Nuclear Security Administration (NNSA) for nearly ten years. NNSA has a budget of nearly $13B and approximately 37,000 employees and is responsible for vital national security missions such as nuclear weapons production, nuclear nonproliferation and naval nuclear propulsion. In this capacity he negotiated numerous multilateral and bilateral international agreements to include the U.S. – India Civil Nuclear Agreement where he was a lead negotiator. He also served as General Counsel of the Defense Nuclear Facilities Safety Board and Director of Legal Strategy and Analysis at the Office of the General Counsel, U.S. Department of Energy.
Prior to his civilian service, he was a career Marine Corps officer where he held a wide variety of command and staff billets. He served as nuclear nonproliferation planner for the Joint Chiefs of Staff negotiating multiple international agreements and has worked extensively with the International Atomic Energy Agency, the Conference on Disarmament, and the United Nations. He is one of the only judge advocates to have commanded two units, including a company in an infantry regiment, the 5th Marines. He argued the case of Davis v. United States, 512, U.S. 452 (1994) at the Supreme Court becoming the first judge advocate in the history of the Army, Navy, Marine Corps, and Air Force to do so. He received the U.S. Court of Appeals for the Armed Forces Award for Excellence in Legal Writing in 1992 and was selected as the Outstanding Career Judge Advocate in the Marine Corps in 2000. He concluded his military service as a lieutenant colonel.
Mr. Jonas was recently a vice president at PenFed Credit Union and is currently an adjunct professor at Georgetown University Law Center and George Washington (GW) University Law School and has also taught at the U.S. Naval War College. He teaches nuclear nonproliferation law and policy and was a pioneer in developing the academic coursework in this discipline. He frequently speaks, consults, and is widely published on this topic. He has spoken at Penn Law School, Baltimore Law School, the ABA National Security Law Conference, Daemen College, and on ESPN radio. He was recognized as Distinguished Adjunct Professor of Law at GW. He serves on the Board of Directors of the Naval War College Foundation and the Marine Executive Association. He is also on the American Bar Association Advisory Committee on Law and National Security.
Mr. Jonas holds a BA from Denison University, a JD from Wake Forest University School of Law, an LLM from the U.S. Army Judge Advocate General's School, an LLM from Georgetown University Law Center, and an MA from the U.S. Naval War College.